News
from our faculty members and students
---
Professor Gonçalo Figueira and Professor Hugo Terças distinguished as "Docentes Excelentes IST 2019/2020"
May 22 2021
Professor Gonçalo Figueira and Professor Hugo Terças have been distinguished as "Docentes Excelentes 2019/2020".
This distinction recognizes teaching excellence at Técnico, and is based on the students' feedback in the academic year 2019/2020 for the courses "Laboratório de Introdução à Física Experimental (MEFT)", Óptica e Lasers (MEFT)" and "Complementos de Electromagnetismo e Óptica (LMAC)" (Professor Gonçalo Figueira); and "Física e Tecnologia dos Plasmas (MEFT)" (Professor Hugo Terças).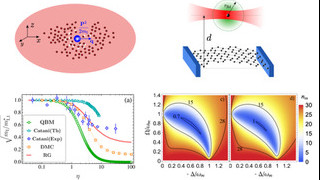 Muhammad Khan receives PhD in Physics
May 07 2021
On 13 April 2021, Dr. Muhammad Khan received his PhD in Physics with a thesis entitled 'Dissipative Quantum Dynamics of Hybrid Mechanical Systems'. His work was supervised by Prof. Tito de Mendonça (IST) and Prof. Hugo Terças (IST).

The thesis committee consisted of Prof. Pedro Ribeiro (IST), Prof. Nuno Silva (INESC-TEC), Prof. Ariel Guerreiro (FEUP), Prof. Hugo Terças (IST) and Prof. Luís O. Silva (IST, President).

Congratulations Muhammad !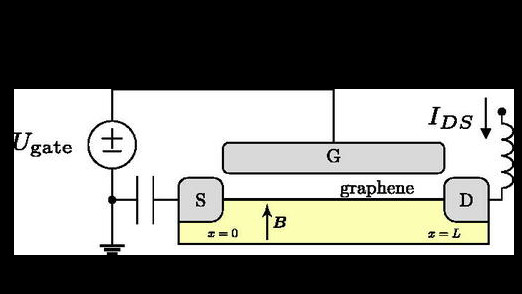 APL publication by Pedro Cosme and Hugo Terças highlighted as "Editor's Pick"
April 16 2021
The paper entitled "Hydrodynamical study of terahertz emission in magnetized graphene field-effect transistors", published in Applied Physics Letters by Pedro Cosme and Hugo Terças, has been highlighted as "Editor's Pick".

The paper advances a novel scheme in which a magnetised graphene field-effect transistor (gFET) can produce coherent terahertz (THz) radiation. In the presence of a transverse magnetic field, the cyclotron frequency sets the lower bound to the spectral emission. Contrary to ordinary plasmas, the cut-off frequency of two-dimensional electron gases can be tuned with the gate potential, as the effective carrier mass varies with the carrier density.
This research opens the venue for a new generation of THz emitters combining plasmonic and magnetic materials in integrated-circuit technology.

Pedro Cosme is a PhD student of the Advance Programme in PLAsma Science and Engineering (APPLAuSE) , supervised by Hugo Terças, invited professor of the scientific domain in Plasmas, Lasers and Nuclear Fusion.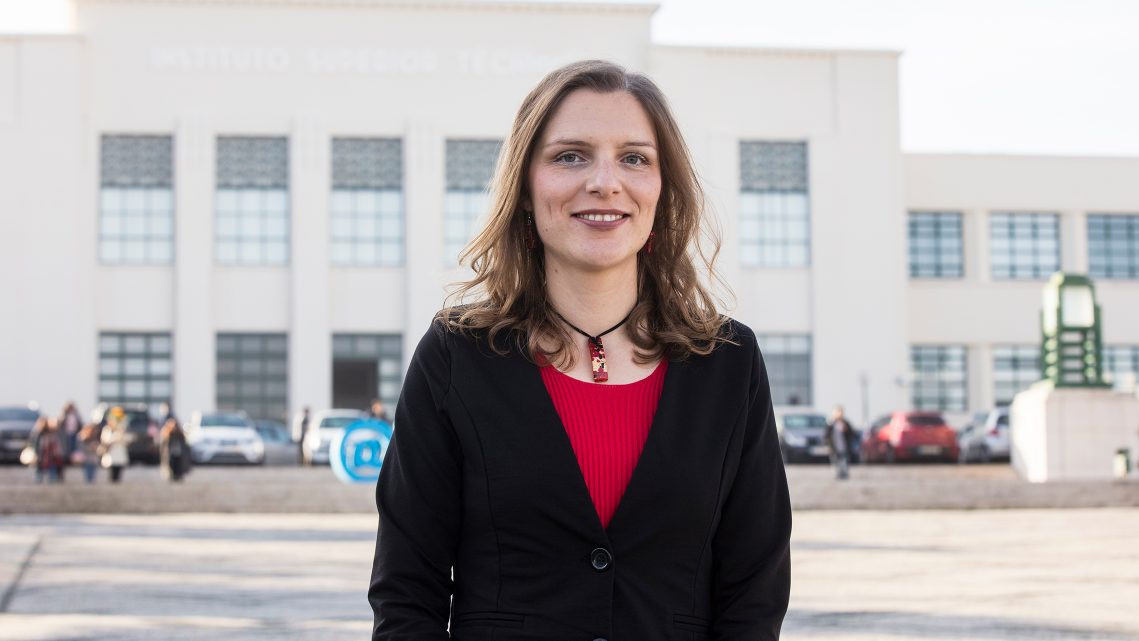 Marija Vranic selected by the Lisbon Academy of Sciences to join the Young Scientists Seminar
March 29 2021
Marija Vranic, invited professor of the Department of Physics, was selected by the Lisbon Academy of Sciences to join the Young Scientists Seminar (SJC), in the field of Sciences. Marija is part of a group of 20 selected young scientists – Sciences (10), and Letters and Humanities (10), chosen from the proposals of academics of both Classes, in different areas of knowledge: Bioethics, Physics, Geology, Biology, Philosophy or Literary Studies.

The young scientists, aged 30-40, who are part of the SJC "must have an academic and professional curriculum with highest distinction, preferably recognised internationally". The SJC is part of the Institute of High Studies of the Lisbon Academy of Sciences and aims to maintain a link between the Academy and young scientists of exceptional merit in order to stimulate the discussion of socially and scientifically relevant issues through the implementation of activities, such as conferences, colloquia, etc. At the end of three years, the selected young scientists receive a praise certificate from the Institute of High Studies of the Lisbon Academy of Sciences.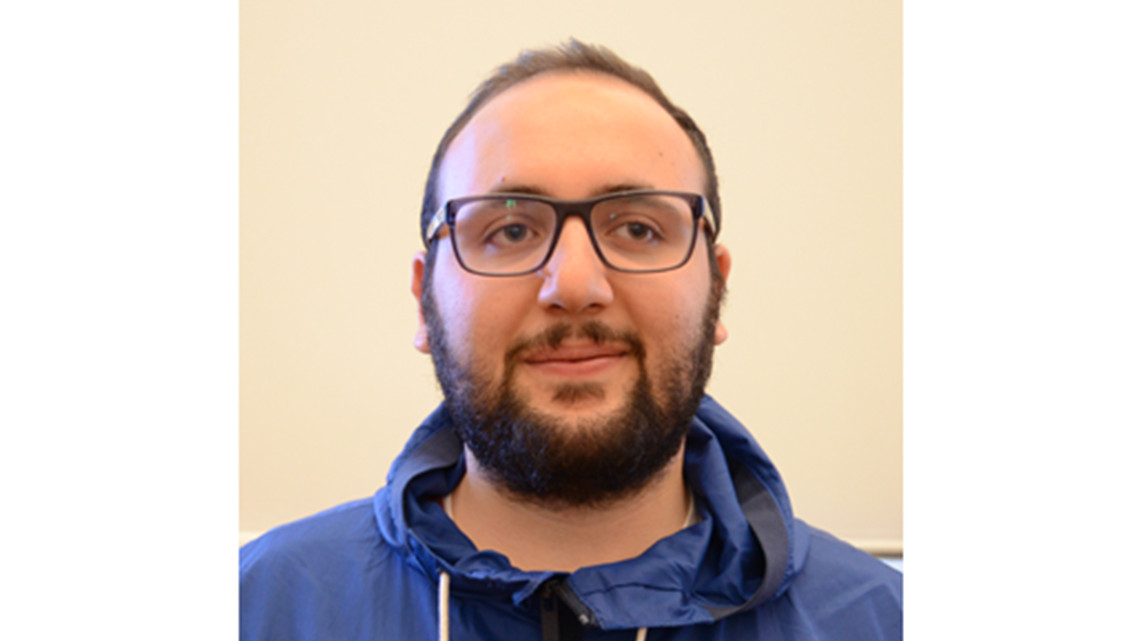 Mario Galletti obtains PhD Research Award from EPS
March 14 2021
Former APPLAuSE student Mario Galletti was awarded one of the European Physical Society (EPS) Plasma Physics Division PhD Research Award of its 2021 edition. The prize recognizes truly outstanding research achievements associated with a PhD study in the broad field of plasma physics. Up to four prizes are given annually to young scientists from the 38 European countries associated with the EPS. This year's winners will give an oral presentation of their works at the 47th European Physical Society Conference on Plasma Physics.

Mario's thesis is entitled "High contrast front-end for a petawatt laser system designed for electron acceleration & High-intensity laser-matter applications towards advanced compact particle accelerators" and was supervised by Prof. Gonçalo Figueira (IPFN, IST) and Dr. Mario Galimberti (CLF, STFC, UK).

In his thesis, Mario investigated the generation of ultrashort laser pulses in the near-infrared region between 750 and 1000 nm, which is of interest for current large scale laser projects based on optical parametric amplification. He designed and developed highly efficient ultra-broadband Optical Parametric Amplification (OPA) stages in the femtosecond and picosecond regime, as well as the associated temporal diagnostics. The systems were implemented at the Laboratory for Intense Lasers (IST) and at the Vulcan laser system (CLF) in the scope of facility upgrades for laser-plasma interaction and pump-probe experiments.

Additionally, he investigated one of the most promising applications of ultrashort, high-intensity lasers: Target Normal Sheath Acceleration (TNSA), which finds applications such as radiotherapy, isotope production, fusion fast ignition schemes and proton imaging. The experimental research for this topic was conducted in collaboration with the SPARC-LAB group at LNF-INFN (Italy).

Congratulations Mario !