Muhammad Khan receives PhD in Physics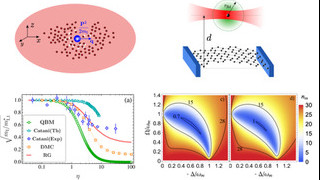 May 07 2021
On 13 April 2021, Dr. Muhammad Khan received his PhD in Physics with a thesis entitled 'Dissipative Quantum Dynamics of Hybrid Mechanical Systems'. His work was supervised by Prof. Tito de Mendonça (IST) and Prof. Hugo Terças (IST).

The thesis committee consisted of Prof. Pedro Ribeiro (IST), Prof. Nuno Silva (INESC-TEC), Prof. Ariel Guerreiro (FEUP), Prof. Hugo Terças (IST) and Prof. Luís O. Silva (IST, President).

Congratulations Muhammad !